This is how the car looked like before the built
This sound deadening was the worst job to remove. On s13-s14 they use a sound deadener that is easily removed with dry ice simply cracking off. The stuff in the s15 was really bad... dry ice barely helped, you it left a dirty residue that was stuck to the floor and was really hard to get off.
The big job started... removing the sound deadening and getting to the clean pics you see later on took 3 people on average working on it at any point in time about 70-80 hours all up. The SXD180 we did recently by comparison would have been lucky to have taken 15-20 to completely finish.
Note the fan as the thinners we were using were making some of us cross eyed.

Having a car with nothing wrong with and then getting it to this point was a bit depressing. Looked seriously bad.
First set of new rims. 18x10 +12. I could believe how light these were even with R comps on them.
Pete from Bodyform builds out the body and then seals it all with urethane. His attention to detail is awesome.
One of the many tow trucks the car has been on in the last 4 months. This was from Bodyform to where the chassis work was done.
This was obviously pre roll cage.
(
http://i60.photobuck...2.jpg%5B/IMG%5D
)
(
http://i60.photobuck...w.jpg%5B/IMG%5D
)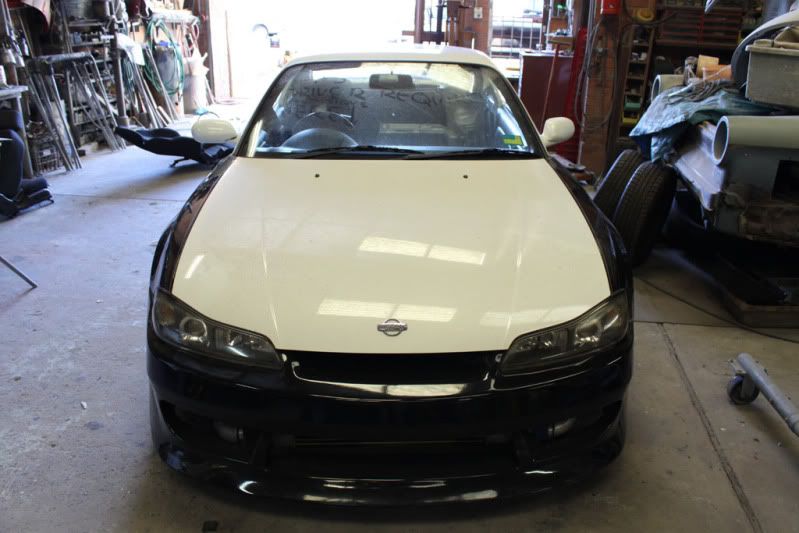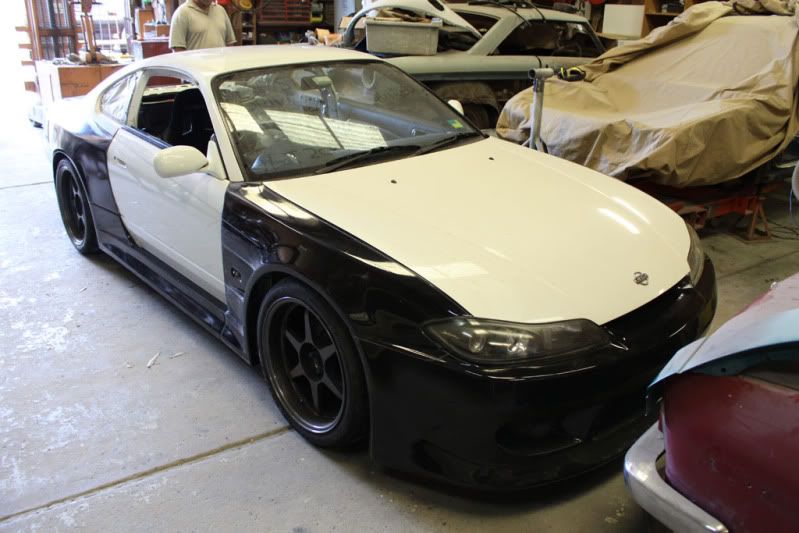 Borrowed rims.... I reckon these look tough.
This is actually just before the cage was finished. There is also 1 cross bar on the main hoop so I could get a cams certificate. The parcel shelf had yet to be cleaned up and finished off neatly and then seam welded.
Source:
nissansilvia.com